---
Isthmian Collectors Club Journal 2009
Boletin del club de coleccionistas del Istmo
---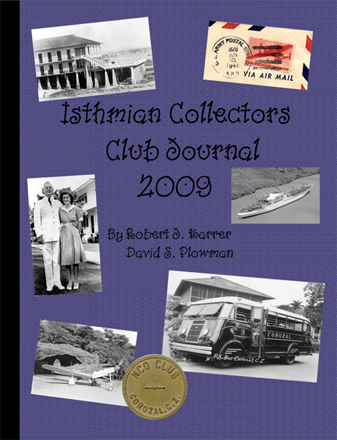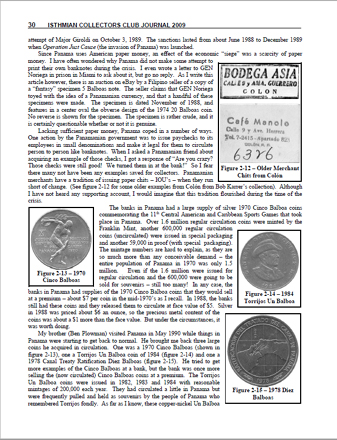 Compendium of the Isthmian Collectors Club Journal 2009 (in English only)
A compendium of the nine Isthmian Collectors Club Journals from 2009, illustrated, with an extensive index. Written in English only.
The Isthmian Collectors Club (ICC) was a group for those interested in the collectibles of the Isthmus of Panama (including the both the Canal Zone and the Republic of Panama). Nine newsletters were issued annually. Articles cover such subjects as postcards, first day covers, postmarks, books, tokens, coins, and historical events of the past. This book contains the nine newsletters from 2009, with a table of contents and index.
The following articles may be of interest to Panama coin and token collectors:
Post of Corozal
Emergency Money of Panama
Panama Cob Auction
Followup to Emergency Money of Panama
Trials and Tribulations at the Panama Mint 1580-1583
Howard Field Air Force Base: A Sixty Year Tale
Howard Field Air Force Base Part II
The book is US Letter (8.5 x 11 in / 216 x 279 mm) and 112 pages in length. The two different formats available are paperback and hardcover.
The book can be ordered from the publisher lulu.com from the links in the table or the author spotlight. Several major online distributors including Amazon.com carry it, but not in all formats.
In Panama, my friend Eduardo Lay serves as my distributor. You can reach him via this link.