---
About the Author
Sobre el Autor
---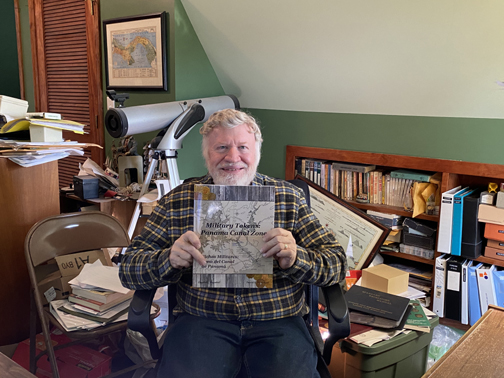 David S. Plowman was born in Bristol, Pennsylvannia on September 13, 1961. His parents became missionaries for an independent Bible mission and moved to the Republic of Panama when David was about four. David's father shares a birthday (August 15th) with the Panama Canal, which attracted his attention to Panama when he first started to think about missions.
Note: If you would like to know more about God and His plan of salvation, here's a link to an excellent site or you can me. Aquí está una guía a el plan de Dios para la salvación.
David was raised in the province of Chiriqui, first in the town of Potrerillos and then in the town of Puerto Armuelles. Puerto Armuelles is a port, and until 2009 Chiquita bananas were shipped from there. David was home-schooled first and second grade (in Potrerios), was in Bristol, Pennsylvannia public school for third grade, and then attended Las Palmas School in Puerto Armuelles for fourth through eighth grades. Las Palmas was a small private school used primarily by children of English-speaking employees of the United Fruit Company (owner of the Chiquita Banana brand).
After eighth grade, David moved back to the United States to pursue his education, and lived near Chicago, Illinois. There he attended high school and college. Today he works as a computer systems analyst in the Chicago area, where he lives with his wife Diane, and children Gabrielle, Malachi and Nyola. He has visited Panama several times since leaving in 1975. One visit was in 1979 and he was there for President Carter's visit to the Panama Canal after signing the treaty that would transition the canal to Panama. Another visit was in 1994 for a family reunion in Panama at Christmas time with his parents and four brothers. The most recent visit was for the Feria de Collecciones in 2019 and the launch of his first book.
During his time in Panama David first started collecting coins. Initially he collected coins of the United States and then he started collecting coins from around the world. Finally, realizing he could not collect everything, David decided to specialize in collecting the coins of Panama.
David has continued to collect coins and numismatic items of Panama. He decided to use his computer skills to create a web site about his hobby, which is the site you are now browsing. You can also read about the purpose of this web site.