---
Home of Coins-of-Panama.Com
Página Principal de Coins-of-Panama.Com
---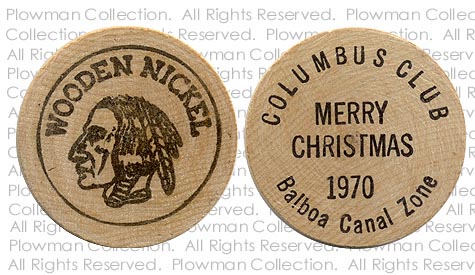 Examples of the Panama Collectibles Covered in this Website
Welcome to Coins-of-Panama.com. This is a catalog or reference guide of Panama coins, tokens, medals and other numismatic items from or associated with the Republic of Panama or the Panama Canal Zone.
Panama has a fascinating history which includes a visit from Christopher Columbus, Spanish Conquistadores, discovery of the Pacific Ocean, attacks by the pirates and privateers including Sir Francis Drake and Sir Henry Morgan (who burned down the City of Panama), attacks from the British navy including Admiral Vernon, transit route for the 49er's (gold rush) going to California, the first transcontinental railroad, the failed attempt to build the Panama Canal by the French, revolutions, independence, the successful building of the Panama Canal by the Americans, military dictators, Panama Canal treaties, Operation Just Cause, etc. Many of these events are reflected in coins, tokens and medals.
Numismatic items covered on this web site include finca and merchant tokens, military tokens from the Canal Zone, Palo Seco Leper Colony, challenge coins, Admiral Vernon medals, military chits, wooden nickels and more. For more information you can read about the purpose of this web site. The catalog links are below, and there are many good tools in the Resources category in the left margin. More entries are being added on a regular basis. If you have images of any pieces I am missing, and are willing to share them, please me! Thank you for coming. I hope you enjoy this web site!

If you enjoy this site, please consider making a donation. Thank you!
Some time ago I created products at Zazzle.com, including some based on Panama coins, medals and tokens. Check them out! I get a small commission whenever you buy something, so you are supporting this web site when you do so. If there is something special I might be able to make for you, please let me know!



make custom gifts at Zazzle
---
Coins-of-Panama.Com currently has a total of 571 catalog entries.
Of these entries, 474 are illustrated with item images.
Please Select a Category: